European Commission Welcomes Morocco's Tax Reform
23 February 2020 / News / 296 / ABI 1
---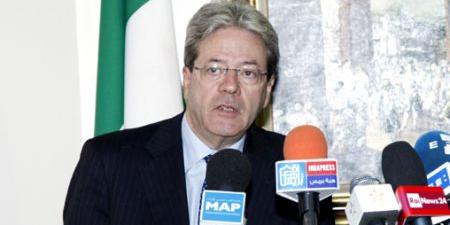 Brussels - The European Commission praised on Tuesday Morocco's tax reform efforts
"The European Commission greatly appreciates the efforts undertaken by Morocco to eliminate any contradiction between international standards and the Moroccan tax system", said Paolo Gentiloni, European Commissioner for Economy, noting that "our cooperation on this subject remains very close".
The European Commissioner made it clear that even if Morocco is still on the "gray" list of taxation at the EU level, this is not is not indicative of a lack of commitment or ambition in this direction".
"We welcome the reforms introduced by Morocco in the 2020 appropriation bill, which amend three preferential tax regimes that had been considered harmful by the European Union", said Gentiloni.
"Morocco has not yet left the gray list and the reason is simply that the European Commission is awaiting the finalization of the OECD assessment of the Casablanca Finance City tax system," he insisted.
He explained that "when the EU and the OECD assess the same measures in parallel, the European Commission always waits for the conclusion of the OECD procedure before formalizing its decision", noting that "if the OECD concludes its procedure as planned, it is very likely that the European Union will permanently remove Morocco from the gray list in its next update in October".
For the European Union, he went on to say, Morocco is much more than a neighboring country. "It is a friendly country and a key partner in many areas," he said, adding that he is "very optimistic that we will soon be able to close this chapter for good and focus on deepening our partnership."
The European Commissioner also recalled the commitments made during the last Morocco-EU Association Council in June 2019, which laid the groundwork for the "Euro-Moroccan partnership of shared prosperity".
He stressed that "the idea is to work for a gradual economic integration between Morocco and the EU, as well as for inclusive, equitable and sustainable development".
---
source: http://www.mapnews.ma
---