Tunis:Survey conducted to define actions to help women entrepreneurs
10 August 2020 / News / 72 / ABI 1
---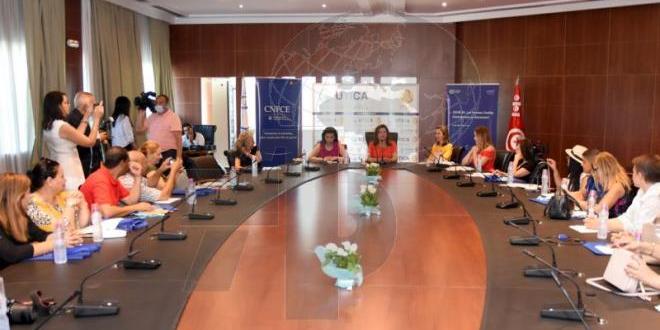 The National Chamber of Women Entrepreneurs (French: CNFCE) has conducted a survey to define an action plan to help women entrepreneurs and save their businesses after the spread of the coronavirus pandemic.
The survey highlighted several problems faced by women entrepreneurs, including the difficulty of using the electronic platform launched by the Ministry of Social Affairs to help businesses affected by the COVID-19, CNFCE President Leila Belkhiria Jabeur said at a conference, held in cooperation with the International Labour Organisation (ILO) Thursday.
In this context, she reported that the "Academy of Women Entrepreneurs" will soon be working to organise training courses on digital transition, electronic financial transactions and new methods of financing and support.
On the outcome of the survey, she also pointed out that the industrial fabric managed by women is for the most part weak, fragile and unprotected.
It added that the pandemic has aggravated the difficulties of women entrepreneurs, since most are threatened with bankruptcy because of their inability to honour their financial commitments.
Belkhiria said that the Chamber is considering launching a "listening unit" to accompany companies in difficulty and guide them in overcoming their post-"COVID-19" problems.
For his part, President of UTICA Samir Majoul said before the pandemic, businesses were suffering from several problems, including high commodity prices due to the depreciation of the value of the dinar and the increasing tax burden, as well as the spread of parallel markets in most sectors.
He stressed that professionals are now suffering from structural problems that require radical solutions, including the establishment of social peace and the reduction of the tax burden to ensure the revival of economic activities.
The survey was carried out from May 22 to June 7, 2020 among 170 companies operating in 5 sectors of activity: services, crafts, trade, industry and agriculture.
---
---