Tunisia: Flat6Labs - Startups Career Jam 4.0
Agenda / 176 / Nessrine

20 January 2021 08h00 23 January 2021 18h00 | Virtual
---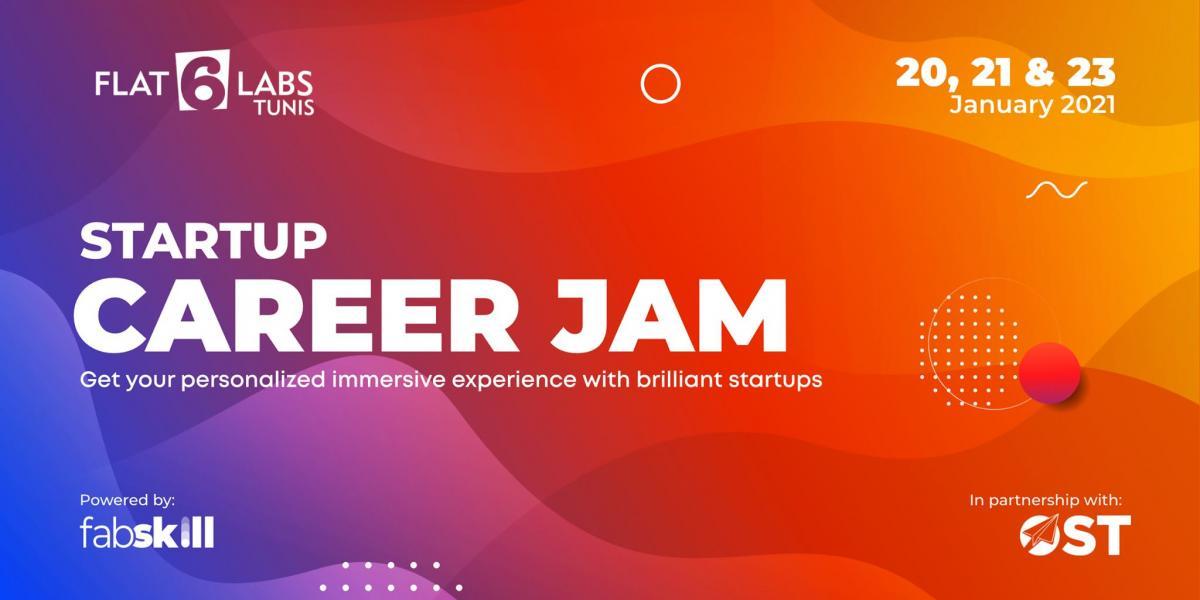 Flat6Labs Tunis is hosting its 4th Startup Career Jam.
For reasons we all know, this 4th edition will be 100% virtual. Nevertheless, it will be a unique one as well as it will take place for 3 DAYS!!!
We also have a new partner, OST, with whom we are working hand in hand to give you the best experience ever.
Of course, we couldn't miss the opportunity to work, yet again, with our very own Fabskill through their platform, FabEvent
---
---